Korean movies are always one of our favourites! Beside romantic-themed Korean movies that we all familiar with, there are also many touching and emotional Korean movies that will make people cry! Read more to check out these 10 Emotional Korean Movies!
1. Miracle in Cell No. 7
It tells the story between Lee Yong Gu, who was imprisoned for injustice, and his daughter who worked tirelessly to prove that her father is wrongly accused of a crime
Release Year: 2013
Duration: 127 minutes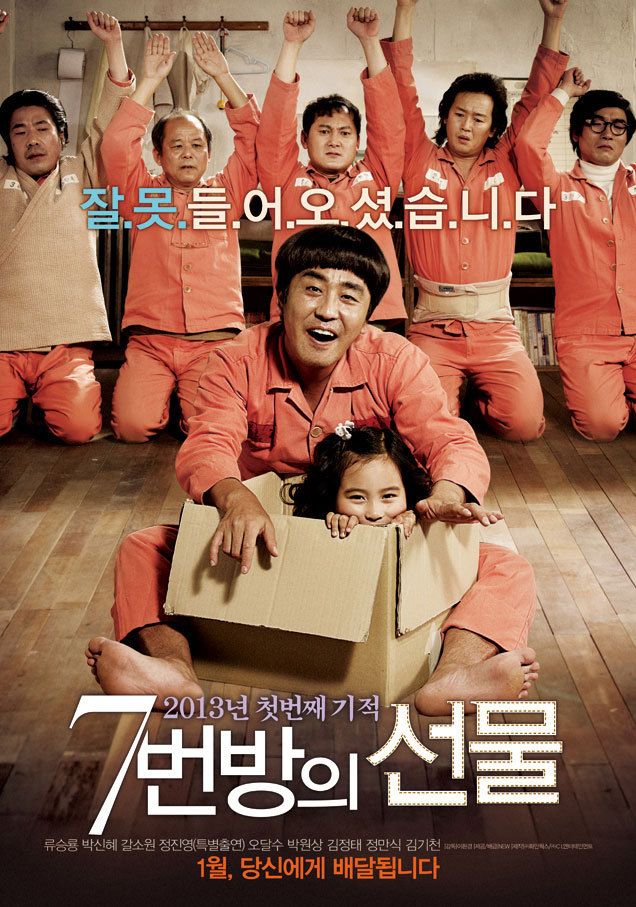 2. Wedding Dress
It tells the touching story of a terminally ill single mother striving to do everything for her daughter, So Ra, to ensure her future.
Release year: 2010
Duration: 109 minutes
3. Hope
Based on a real case in South Korea, it tells the story of how an underage girl got out of the shadow after being sexually assaulted and how her family faced life.
Release year: 2013
Duration: 122 minutes
4. Daisy
An urban romantic melodrama involving young painter Hye-young, Interpol detective Jeong Woo and professional hitman Park Yi.
Release year: 2006
Duration: 110 minutes
5. A Moment to Remember
It describes follows the story of discovery in a relationship and the burdens of loss caused by Alzheimer's disease.
Release year:2004
Duration:117 minutes
6. More than Blue
Tell a story about the male lead creates opportunities for his loved one to be together with another man, while hiding the truth from his loved one.
Release year: 2009
Duration: 105 minutes
7. Harmony
It tells a story of inmates of a women's prison form a choir and compete in the national women's choir contest.
Release year:2010
Duration:115 minutes
8. Silenced
Based on an incident that actually happened in a real life, it described a tragedy caused by sexual violence, and the school teachers and human rights activists worked together to uncover the shady story behind the scenes, which aroused the social protection of vulnerable groups. Discussion of protection.
Release year: 2011
Duration: 125 minutes
9. Way Back Home
It tells the story of an ordinary Korean housewife who was misunderstood to hide drugs at Orly Airport in France, was imprisoned in a prison on Martinique Island, which took 22 hours to reach by flying from South Korea. Her husband started to seek for help from world.
Release year: 2013
Duration:131 minutes
10. Spirits' Homecoming
It tells the tragic story of a 14-year-old girl Jeong Min and a group of girls who became comfort women after being forcibly taken away by the Japanese army during the Japanese occupation of Korea in 1943.
Release year: 2016
Duration: 127 minutes