Itching for an awesome travel? Allow us to tour you to the ever beautiful island – Pulau Tengah. You will not only fall in love with its beauty, but you will also be closed to nature.
Pulau Tengah lies 9 nautical miles off the coast of Mersing in the South China Sea. The island is clustered in between Pulau Besar (The Large Island) and Pulau Hujong (Hujong Island). Another island nearby is Pulau Rawa (Rawa Island).  It will take you about 20 minutes to reach it when you are riding a boat.
Image Credit: Batu Batu Island / Facebook
Pulau Tengah is well-known as one of the very few breeding grounds for Malaysian giant leatherback turtle.This stunning island is committed to protecting the environment, as well as conserving the sea turtles in the island. They let the visitors to personally participate in protecting the endangered creatures. Most guests visit this place to see the laying eggs of the leatherback turtle.
Image Credit: internet
Batu Batu Private Island Boutique Resort
Of course, the reason why we are giving you a tour to this beautiful island is for you to have a relaxing and peaceful vacation. You might want to stay in a super cosy and splendid place. Lucky you, there's a wonderful vacation home at the island – the only development at Pulau Tengah – Batu Batu Private Island Boutique Resort.
Image Credit: Batu Batu / Facebook
Batu Batu  is a rustic private island resort set amongst coconut groves, rocky outcrops and fine sand beaches on the tropical, unpopulated island of Pulau Tengah, Malaysia in the South China Sea. This graceful resort is built from a variety of hardwoods in the style of a Malay "kampung" or village. Its buildings were built by local carpenters using traditional techniques in the Malay vernacular style.
The resort consists of 20 one-bedroom and 2 two-bedroom villas set into the island's wild and natural environment.
Image Credit: Batu Batu / Facebook
It's gonna be more fun if you will bring your family and friends with you and enjoy the island's eight white sandy beaches, snorkel or dive amongst its colourful coral reefs and kayak or walk around its 3km perimeter.
You can choose to relax with a cold drink at the Beach Bar, soak in the sea, and play on the large white sand beaches. If you are a thrill-seeker, you can go on an adventure through the island's dense forest.
The island has 100 species of birds, more than 213 kinds of flowers, and variety of rare animals including the adorable Pacific Bottlenose Dolphins, Blacktip Reef Sharks, Hawksbill and Green Turtles, and rare Manatee.
Image Credit: Internet
Location: Pulau Tengah, Mersing, Johor, Malaysia
Contact No.: +6 017-7550672 / +6 017-7552813
Email: info@batubatu.com.my.
Fun-Packed Activities at Pulau Tengah
Image Credit: Batu Batu / Facebook
Who wouldn't to witness turtles lay eggs? At the end of October, turtles will come to the shore to lay eggs. The resort's staffs will lead the visitors to the beach to see how the mother turtles lay eggs. You will definitely love witnessing it. The feeling is wonderful.
Join the Volunteer Team to protect sea turtles!
Image Credit: Turtle Watch Camp / Facebook
Turtle Watch Camp aims to increase turtle hatchlings chances of survival laid on Tengah island and the surrounding islands of Johor through their controlled Hatchery and monitoring of natural nests.
Image Credit: Turtle Watch Camp / Facebook
You can sign up if you want to volunteer to help support their turtle hatcheries and conservation projects. Have fun with other tourists and get involved with sea turtles, helping to patrol beaches, collect essential data, and release hatchlings.
But if you have no time to volunteer and you still want to get involved, you can adopt a nest and donate. Your donation is crucial to ensure they can keep turtle eggs out of the market and to continue protecting their sea turtle population before extinction.
Visit their website for more information.
Explore beautiful underwater world!
Image Credit: Batu Batu / Facebook
Snorkeling is such a wonderful thing to do at Pulau Tengah where the water is crystal blue with calm waves, many sea turtles, and variety of exotic marine life.
Image Credit: batubatu.com.my
If you happen to bring your kids with you, they can enjoy snorkeling too! And don't fret cause Batu Batu Dive team runs many PADI entry-level experience programs for ages 5 and up as well as certification courses from the PADI Open Water course to the professionally rated PADI Divemaster course.
Image Credit: batubaturesort.wordpress.com
There are two types of boats at Batu Batu – one for the tourists to enjoy water near the inhabited area, and explore the surroundings; and the one that carries divers to deep waters, preparing to dive.
And if you want further relaxation, you can try to participate in the yoga class? With the pleasant scenery of the island, it feels good to do yoga.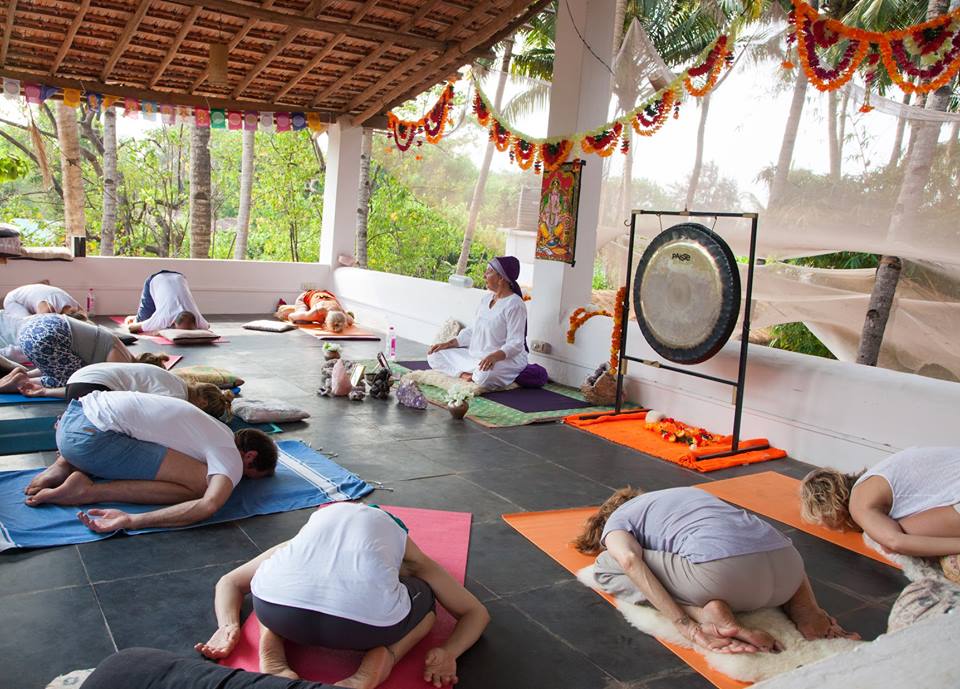 Image Credit: Batu Batu Island / Facebook
There are 213 rare flowers in this biologically-rich island. You will see many unique plants here that are truly amazing.
Image Credit: batubatu.com.my
How to get here?
You have to go to Mersing Jetty in order to get to Pulau Tengah. The ride takes up approximately 20 minutes.
Boat Fare (one way): RM70+ for adults / RM47.50 for children / 4 years old and bleow are free
Contact No.: 017-7552813 / 017-7552770
Time: Monday to Friday 9:00am – 6:00pm
Image Credit: Batu Batu Island / Facebook
For more information, you can contact:
Johor Marine Park Information Centre in Mersing
Contact No.: 07-7991161
Mersing Tourist Information Centre
Contact No.: 07-7995212