ALERT: Two of the biggest GRAND Senheng branches will be opening its doors to the public this coming May 30 (Thursday) to June 02, 2019 (Sunday)! Start marking your calendar for an epic opening with loads of surprises waiting to unveil!
Crazy Promos you Wouldn't Want to Miss!
EZ Credit rebate up to 40% !!
Get an exclusive up to 40% REBATE on branded home appliances such as washing machines, TVs, smartphones, and refrigerators.EZ Credit rebate is an extra rebate for customer on top of purchase, it's as good as cash. You can get instant rebate on your next purchase!
RM10 Electronic Items!
You read it right, shoppers! Get your newest iron, table fan, blender, toaster, gas stove, kettle, hand mixer, rice cooker, slow cooker, and sandwich maker for as low as RM10! This promo is limited to 500 units so if you want to take advantage of it, be sure to come early! FIRST come, FIRST serve basis!
These awesome deals are exclusive for PlusOne Members! If you want to seize the moment, BE A MEMBER!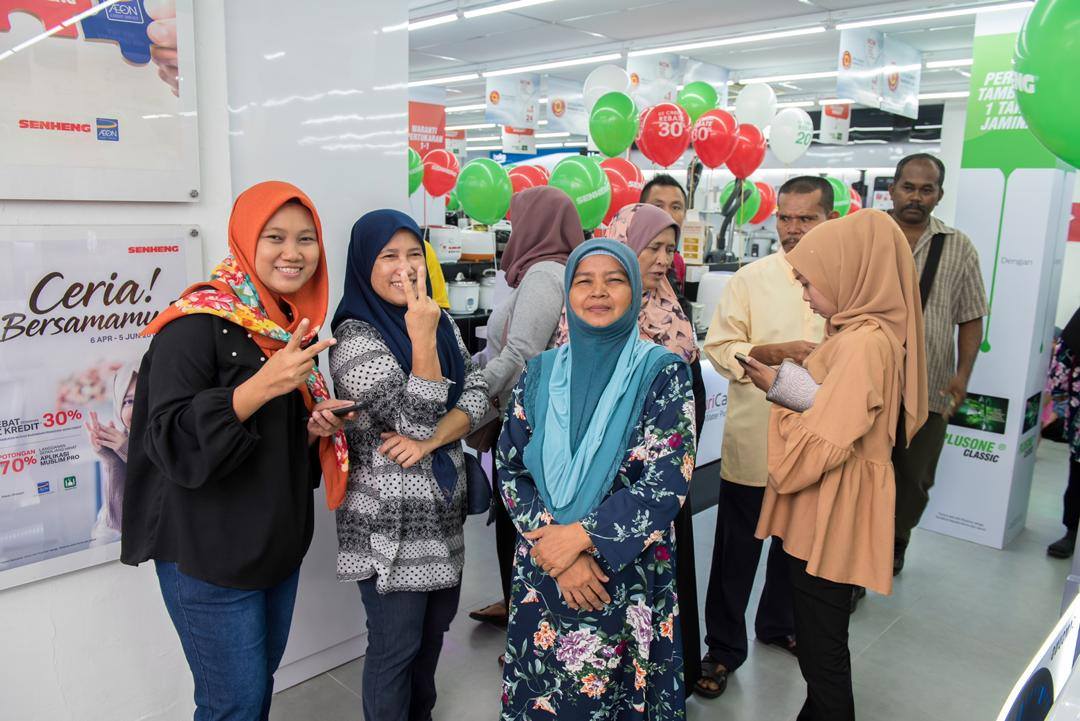 To register, simply download the Senheng App and register as a basic member to pre-order your items. After you sign in, just look for the staffs during this event to fully register and pay your membership fee for ONLY RM12 and you can have exclusive access to these promos!
Date:30/5/2019 – 2/6/2019
Setia Indah Outlet:
Address:NO. 16, 16A,18,18A,20,20A, JALAN SETIA 7/18, TAMAN SETIA INDAH, 81100 JOHOR BAHRU, JOHOR (DOUBLE STOREY)
Phone number:011-10888635
Waze:https://waze.com/ul/hw23bcq20y  
Muar Outlet:
Address:31-3G & 31-4G, JALAN ALI, 84000 MUAR, JOHOR.
Phone number:011-10888654
Google Maps:https://goo.gl/maps/uMX39KQrTWy