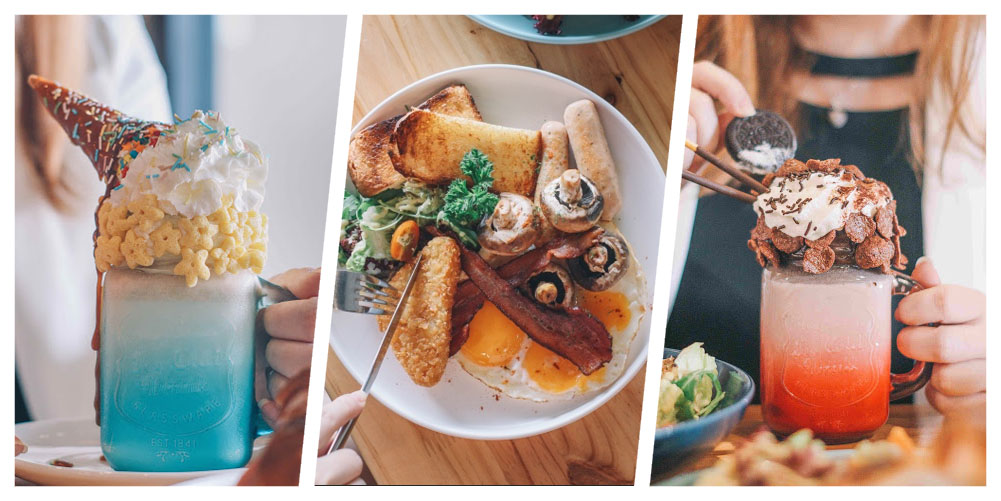 Keen By Us Cafe is a restaurant that serves our favorite Western dishes such as pasta, chicken, burger, pizza, and many more. It opened earlier in the year, and is now famous for many diners from Johor! The place has a comfortable yellow wood theme that is not painful or too dull or too bright to the eyes. If you are one of those who eat here, then you should know that Keen By Us Cafe has recently launched a new set of menu for their customers! They even add something special: Brunch meals! 
The new menu introduces rice meals! 
Chicken Pickles 
Chicken Teriyaki

Teriyaki Chicken Rice
Signature Shrimp Chops
Signature Squid Rice
For rice lovers, you will love the newly added dishes to their menu, including the tender and delicious Chicken teriyaki rice and the resto's signature, Squid rice! This one is highly recommended ~
A great day ahead starts with a nutritious and delectable brunch! 
Big Breakfast 
Wholemeal Tuna Sandwich
Ham & Egg Croissant
One of the most exciting additions to their menu is the introduction of Brunch meals. It means having both breakfast and lunch in one meal. Keen By Us Cafe makes sure that their customers start their morning right! Some of their brunch meals are the big breakfast, wholemeal tuna sandwich, and ham & egg croissants.
Irresistible, sweet, and delightful drinks!
Chocolate Freakshake 恶心巧克力

Salted Caramel Freakshake Sweetheart Tank
Oreo Freakshake  邪恶噢力噢
Unicorn Freakshake Rainbow Unicorn
Why go to a cafe and not buy a drink? Enjoy irresistible and eye-catching beverages here at Keen By Us cafe. Each has a different taste and color, but all are appealing to the eyes. The Rainbow Unicorn shake is indeed a cutie because of its cool colors! 
A place for a refreshing talk with refreshing tea! 
Cafes are not just dining places, they are indeed intended to be a place where people can have some quality time with each other while enjoying a cup of refreshing tea! If you are looking for something other than their usual flavors of tea, then you should try the new flavors such as melon and peach tea, ginger lemon tea, and fruit basket tea! 
Affordable Lunch Package: One Staple Food + One Drink for only RM18.9!
The new menu offers a great deal for us, diners! Everyday (but for a specific time), you can enjoy a combination of a staple food or light meal and a drink available in their menu, all for RM18.9! Now you can dine and chill at their cozy cafe without spending too much. 
So what are you waiting for? Visit Keen By Us Cafe today and be one of the first foodies to try out their new menu!
Keen By Us Café
Location: 24, Jalan Indah 8/15, Taman Bukit Indah, Johor Bahru
Business Hours: 9:30am – 9:00pm; Closed on Tuesdays
Booking Number: 012-6785825