In just a couple of days, we will kiss our goodbyes to this year and wave hello to the brand new year of 2019. So, let us get down to the most exciting movies in cinemas in January since the upcoming movies to be released.
1. Mojin The Worm Valley 云南虫谷
Trailer:
Release Date: 3 January 2019
Synopsis:
Watch out the intense scenes on how Hu Bayi teams up with Mojin Six to the Tomb of Emperor Xian in Yunnan province just to find the key element to break the Ghost Eye curse. The team needs to get through an island which is full of ancient monster, fishes with sharp teeth, dead human bodies with toxic worms dwelling inside, and worse, the undying ancient giant worm!
2. 玩命贴图 KARMA
Trailer:
(embed)
Release Date: 10 January 2019
Synopsis:
Shen Ling, an enthusiastic newbie teacher encounters a series of death accidents after entering the campus involving students with good academic performances and those who have good looks. Shen Ling needs to find out the truth behind the horrifying events, which are connected in an incident dating a year ago before it is too late.
3. 种生基 Lease of Life
Trailer:
Release Date: 17 January 2019
Synopsis:
Ah Hui, a poor yet devoted hawker; Jing, a rich woman; and Jojo, a young singer have all suffered a wave in their career, life, and love. Until a mysterious man came and taught Ah Hui on how to change his fortune with the help of feng shui, unfortunately, the lives of Jing and Jojo continue to regress. To alter their fortunes, they are introduced to a feng shui expert, but their fate does not go as they imagine.
4. The Kid Who Would Be King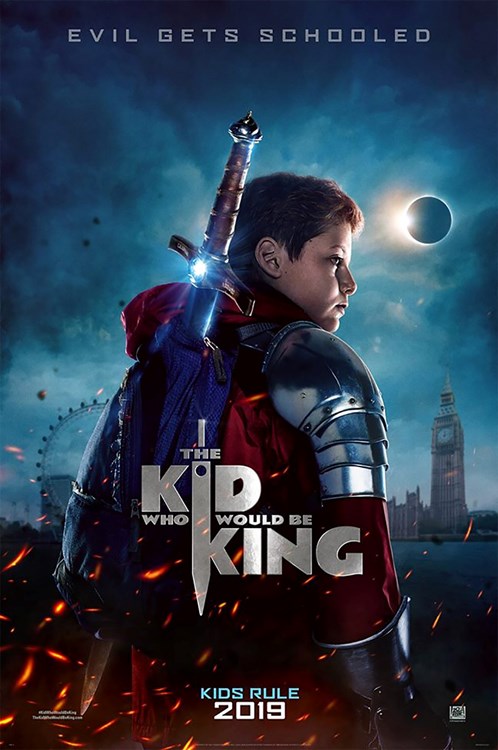 Trailer:
Release Date: 17 January 2019
Synopsis:
Alex, a school kid, thinks he's just a nobody until he stumbles upon the mystical Sword in the Stone, Excalibur. Now, he has to join forces with his friends and enemies to form a band of knights together with the legendary wizard named Merlin in order to knock down the wicked enchantress Morgana.
5. Escape Room
Trailer:
Release Date: 24 January 2019
Synopsis:
Six individuals find themselves in circumstances they cannot control. Now, they must use their wits in order to survive.
6. How To Train Your Dragon: The Hidden World
Trailer:
Release Date: 31 January 2019
Synopsis:
After being held as the chief of Berk, Hiccup has fulfilled his dream of building a peaceful dragon utopia, while the sudden discovery of a wild elusive mate lures Toothless away. Due to danger, Hiccup and Toothless are forced to leave the place they've known for so long. On their quest, the two get to a hidden world which is thought to only exist in myth.