Yep, JOHOR NOW will be celebrating its 4th year anniversary in December 2019! And as we turn four, we have good news for you: Vote for your favorite businesses or brands every day from November 18th to December 18th and JOHOR NOW will award whichever acquires the most votes! For today, we've listed down the top 11 most popular hot pot in Johor Bahru! Let's check them out and pick your vote!
https://www.johornow.com/awards2019/category/steamboat/
**Note: The following are in no particular order.**
**All photos are provided by the stores.**
Restoran Trinity Flame Steamboat is a spacious and comfortable restaurant you can find in Taman Sentosa! There more than 40 kinds of fresh ingredients you can add on your hot pot in here such as homemade dumplings, homemade pork balls, handmade fishballs, Australian and New Zealand beef! The soup base provides a spicy sensation with nourishing herbs cooked without added seasonings!
Location: 24, Jalan Sutera 3, Taman Sentosa, 81500, JB
Business Hours: 3 PM – 3 AM
Restoran Yang Sheng Hot Pot promotes healthy eating with its nutritional hot pot with a medicinal soup base! If you're not satisfied with this soup there are few more choices for you to try like the spicy one, tomato, mushroom, pork bone soup, and others! Their hot pot good for sharing starts from RM39 which includes, soup, meat, shrimp, fish, mushrooms, scallops, veggies and many more!
Location: Block H 01-12 Komersil Southkey Mozek Persiaran Southkey
Business Hours: 2 PM – 11 PM
Boosting with more than 130 branches in China and Malaysia, Restoran beast Garden Hotpot is surely not a stranger to you! This notable restaurant will fill your tummy with their over 200 kinds of steamboat ingredients and 7 signature luscious soup bases!
Location: No 100, Jalan Sutera, Taman Sentosa, 80150 Johor Bahru, Johor
You can find this store along the road of Jalan Permas where you can enjoy a series of spicy and medicinal soups! They offer 100 hot pot ingredients you can choose from shrimp, scallops, cuttlefish, to Lala, Sudong, and more! Also, they've got four soup bases such as Tomyam, tomato soup, medicinal soup, and sour soup base!
Location: 3 & 5, Jalan Permas 11, Bandar Baru Permas Jaya, 81750 Masai, Johor
Business Hours:  5 PM – 1 AM
Restoran Xing Fu Xiao Guo offers Malaysian style steamboat made perfect for the whole family! Their Family Hot Pot brings familiar taste to our palate with its distinct hot pot ingredients we've grown to love and truly refreshing soup bases!
Location: Indahpura Kulai 62&63, Jalan Kenanga 29/5 Indahpura 81000
Business Hours: 12 PM – 11 PM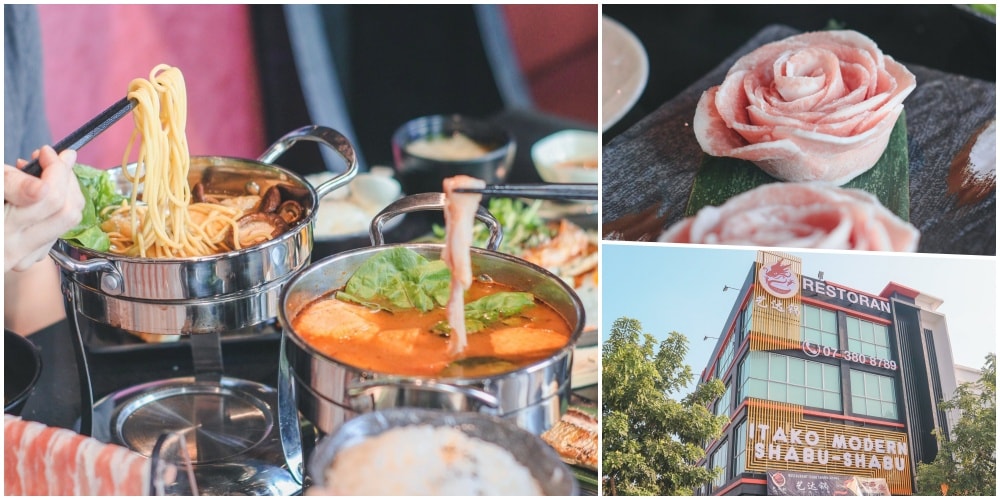 Japanese hot pot you can enjoy at a friendly price? Visit Itako Modern Shabu Shabu! For only RM9.80 you can already enjoy 9 kinds of soup bases and diverse ingredients like chicken, lamb, pork and more! Apart from these, they also cook Japanese-style grilled chicken skewers, dumplings, and other dishes you all will enjoy!
Location: G-62, Jalan Permas 15/1, Bandar Baru Permas Jaya, 81750, Masai, Johor
Business Hours: 11 AM – 10 PM (Monday – Thursday); 11 AM – 11 PM (Friday – Sunday)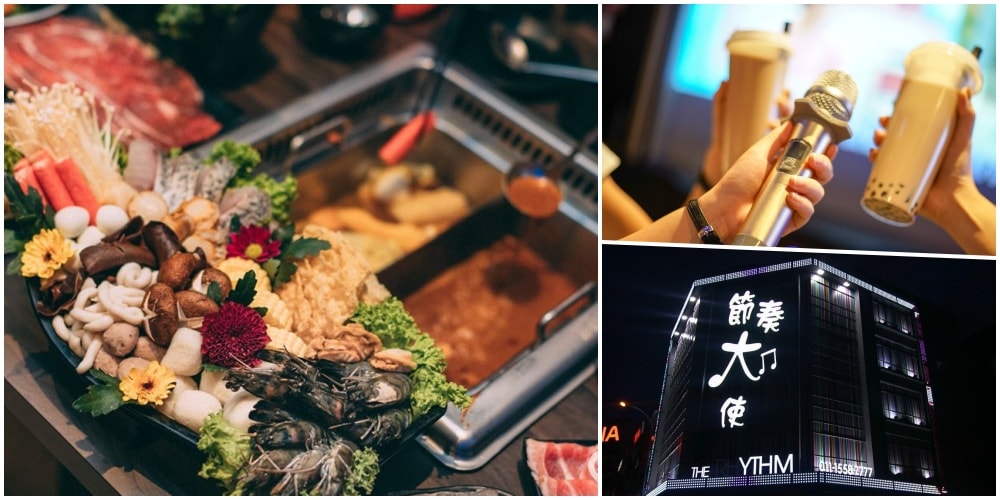 The Rhythm is making some noise in Mount Austin with its inviting ambiance where you can hear good music while savoring palatable steamboat! They've got 4 soup bases to complement their fresh and oh-so nummy fresh hot pot ingredients! Another major plus point about this resto is their non-smoke exhaust system, meaning, no odor will stay in your clothes so you can come out full and fresh from their resto!
Location: 55, Jalan Austin Heights 8/8, Taman Mount Austin
Business Hours: 11 AM – 3 AM
This resto is now gaining the attention of many for their elegant ambiance and delicious soups! Their hot pot is composed of 100 ingredients and 40 sauces you can cook on using coal instead of a magnetic oven!
Location: G-058, The Mall, Mid Valley Southkey, No. 1, Persiaran Southkey 1, 80150 Johor Bahru
Business Hours: 10 AM – 10 PM
Experience a new taste of authentic Sichuan-style hot pot at this humble restaurant situated in Nusa Bestari! The place itself is like a walking visage of the old restos where hey mainly serves spicy and mushroom soup bases for your hot pot! Enjoy the oozing taste of the fresh ingredients served beautifully!
Location: 33G, Jalan Bestari 12/2, Taman Nusa Bestari, Johor Bahru 81300
Business Hours: 12 PM – 1 AM
There's a new kind of hot pot cooking in here! This small stall hides a succulent hot pot you can enjoy all by yourself or with a company! If you want to enjoy the hot pot alone, then this stall is perfect for you!
Permas Branch
Location: 30, Jalan Permas 11, Bandar Baru Permas Jaya, Johor Bahru
Business Hours: 5:30 PM – 11:30 PM
Johor Jaya Branch
Location: Jalan Dedap 22, Johor Jaya, 81100 Johor Bahru, Johor
Business Hours: 5:30 PM – 11:30 PM
Hottopotto is a place where customers can enjoy hotpot with the family comfortably! The place is spacious that can fit big groups like family or squad! Also, there are 8 soup bases to try in here and steamboat ingredients like imported meat, seafood, sweets, and unlimited offers just for you!
Location: 17, Jalan Austin Heights 8/3, Taman Mount Austin, 81100 JB
Business Hours: 4:30 PM – 12:30 AM Monday – Friday / 1:30 PM – 12:30 AM Saturday – Sunday & Public Holidays